Smart Solutions has a team of skilled and dedicated preferred service providers, who have specific interest and experience in working with adults with significant and permanent disability and seniors with a variety of health needs. Smart Solutions OT's are handpicked because of their passion and dedication to their chosen profession and their commitment to people and the local community.
All OT's provide service under the management of Regina Heffernan, the Director and Principal OT.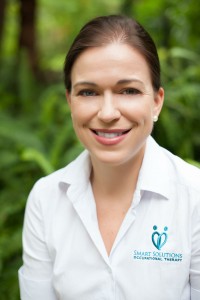 Regina Heffernan (Director/Principal Occupational Therapist)
B.Occ Thy, Adv Dip Counselling
Smart Solutions was formally registered in 2007 by Regina Heffernan the current Director. Regina has had a passion for community work since early on in her practising career.
Our team of Health Professionals are local, dedicated, and experienced; prioritising ongoing professional development and upskilling to ensure we deliver optimal outcomes for our clients. Our service model is built upon compassion, integrity and courage. We listen to each to client identify their unique needs, and work to empower them to achieve targeted goals that improve their quality of life, by delivering comprehensive, evidence-based treatment plans. 
If you are interested in joining our team, you can find more details on our Careers page.